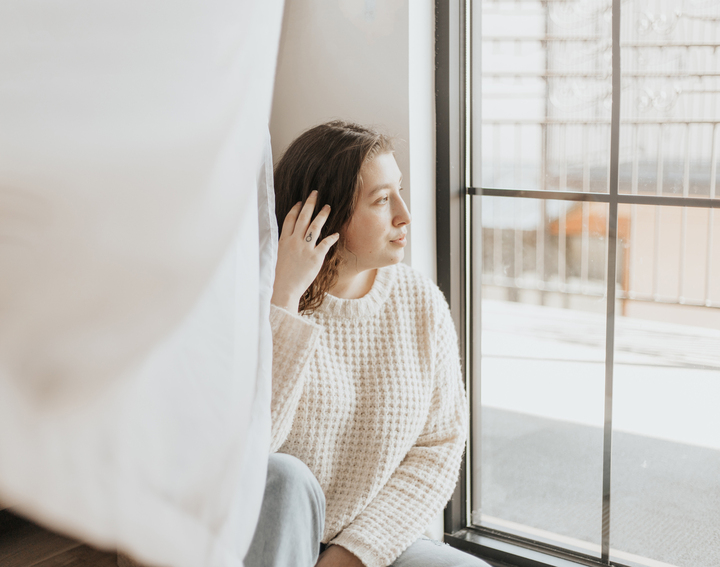 Emotional Effects of Abortion–Knowledge is POWER
If you or someone you know is considering abortion, it's very important that you have all the facts before making the decision. The only good decision is well-informed decision. You need a caring friend who will take the time to listen to your concerns and walk through your options with you. We (here at MyLife Medical Center) will never judge…we will never push. We are simply here for YOU.
Every detail of your visit with us will be held in strict confidence. We will not even share with anyone that you came to our office!*
You don't even have to talk to anyone to make your first appointment. Simply click on "make an appointment" to choose a time and day that works for you. We will get back with you as quickly as possible to confirm your appointment.
It's simple. It's free. It's the first step in your journey—no matter what your final decision is. We are here for you. We want to help you work through your options. You still have plenty of time to make a final decision. Let's explore everything first.
No one wants to find themselves facing an unplanned, unwanted pregnancy!
In a previous blog post we discussed the possible physical effects of abortion. Be sure to take a look at that article when finished with this one. Knowledge is power—so we want you to have all the facts and considerations before making a decision.
The emotional effects of abortion are harder to find statistics for because they are often unreported to anyone and even downplayed and contributed to something else going on with the woman (or man). We do know that emotional reactions following abortion are more common than physical side effects. It is commonly reported that the abortion affected them more than they ever anticipated.
We want you to be aware of these possible emotional effects.
Immediately after the abortion procedure several say they feel a sense of relief and anxious to get their life "back to normal". For far too many, however, that feeling does not last and their "normal" before the discovery of the pregnancy does not exist any longer. A new "normal" has to be created.
Some women (and men) push down those feelings of loss, guilt, shame and they don't really surface until later in life. One woman recently told us that she did not feel anything negative about her abortion until she got pregnant again. This time she was in a good place in her life and was excited about being pregnant. Suddenly she felt deep, deep sadness overtake her and she had severe bouts of depression until she sought help from a professional.
Compared with women who delivered a child, those who aborted have a significantly higher risk of death from all causes, and, most notably, more often from suicide. Higher death rates of women who have had an abortion persist over time and across socioeconomic boundaries. Some of this may be explained by self-destructive tendencies, depression, and other unhealthy behavior brought on by the abortion experience.
Here at MyLife Medical Center we have worked with women who have turned to drugs and alcohol to attempt pushing those feelings about their abortion down and walk around in a numb state of mind so they won't think about their abortion decision.
The bottom line is that abortion is more likely to be associated with negative psychological outcomes when compared to miscarriage or any other pregnancy loss.
We have not written this blog post to scare you! We simply want you to be aware of all possible side effects before you make your decision.
If you or someone you know is struggling with unwanted feelings after an abortion, MyLife Medical Center is here to help you as well. Click on "make an appointment" and come in so we can talk about what is going on with you.
If you or someone you know is facing an unplanned, unwanted pregnancy, your first stop should be MyLife Medical Center, where we will not judge you at all but listen to your concerns and help you navigate the options available. You will leave our office with a plan for the future—no matter what your decision may be. We are here for YOU.
(Sources: "Before You Decide" published by Care-Net.org and Advice & Aid, Kansas City, MO)
*Unless you are threatening to harm yourself or someone else, if someone else is threatening to harm you or has harmed you, or if court-ordered to share information.